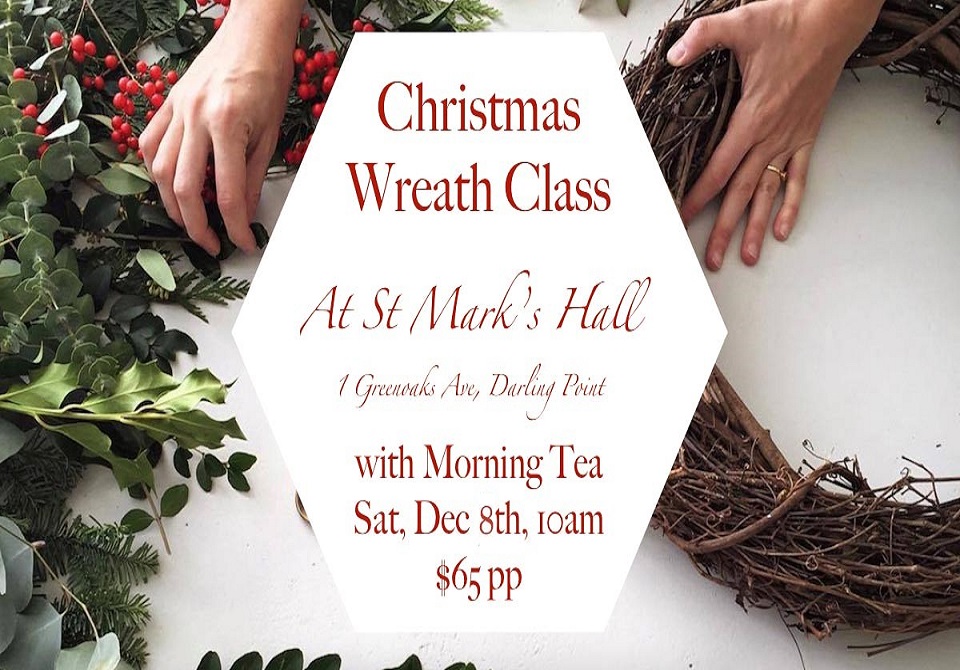 Christmas Wreath Class
Starts: Sat 8 Dec 10:00am
Location: 1 Greenoaks Avenue, Darling Point NSW, Australia
We'll start the morning with a spot of tea, coffee, and pastries.
After tea, we'll begin our wreath workshop, hosted by a professional florist. They'll be providing all of the materials including the wreath frame, real flowers, and a pair of wire cutters for everyone.
After the workshop we'll hear a short talk about the significant hope God brings to the world through the birth of a baby, Jesus.
Cost is $65 for the class including morning tea.
Please register by clicking here and invite your friends!